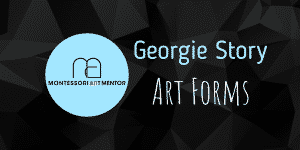 My elementary students were not motivated by most of the drawing lessons I found in books. I suggest you create a general display area for drawing materials and equipment, and let the children choose the work. Remember, drawing is a part of many art forms. Choose lessons you feel comfortable giving and watch how the children react to them. They will actually groan if they are not interested.
I decided one summer that I needed to rejuvenate my drawing skills, and followed the drawing lessons in Drawing on the Right Side of the Brain. I enjoyed it and made or found materials to teach it to my 9-12 students. Drawing lessons need to be optional. You can offer to start another drawing group once children notice the progress by the first group.
It was advantageous for another reason. While on a teacher exchange in China, a high school student gave me his drawing book and a black pen. He asked me in perfect English to draw him. Judging by his body language, his facial expressions, and by the group of giggling students around him, I knew I was being challenged. In a few seconds, I made a contour drawing of his head and hat and handed his book back. He smiled and nodded. I guess I passed the test.