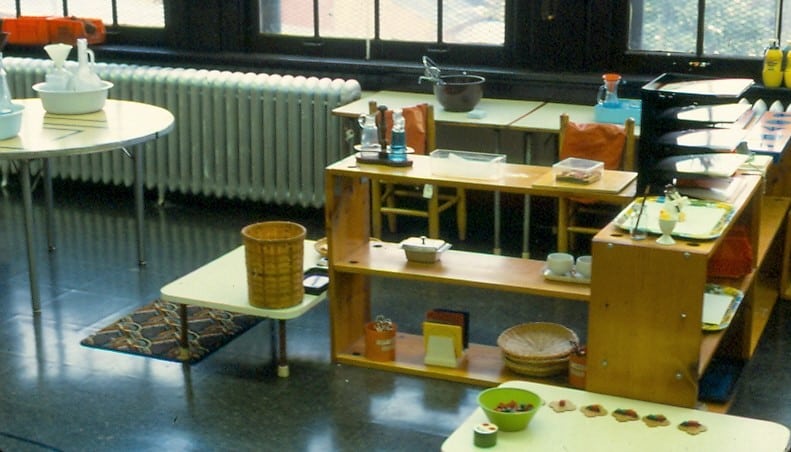 There is a Montessorian you admire. You enjoy seeing their environment; they enjoy seeing yours. Both of you are adventurous and open to change. Suggest that the two of you join to enlarge your curriculum to include more activities for making and understanding the visual arts. You collect, make and/or buy half the materials for the lessons you wish to share. Having another person plan with you allows you to share the exciting work of creating additional curriculum and helps control the expense of your venture. The two of you switch the materials back and forth and share your observations.
The HOW TO USE section of the Montessori Art Mentor website will help you both get started. Print out the chart that briefly describes each section. Review the Method and Environment sections for practical suggestions. Start out the year with Practical Life and Basic Skills activities. For the next step, open sections of the curriculum and view the pictures for each lesson. You will be attracted to what you want to do next. Keep adding and replacing new work as the year progresses.
Think now how you will track each child's progress. Can you use or modify what you already use for your environment? I had a matrix to track each child's work. I had a file folder for each child to store their evidence of learning work. At the end of their three years, the content of the folder went into an art journal that followed them to the next level where it was continued.
I am excited for you. I wish you the best outcome. Ask for advice when you want it.